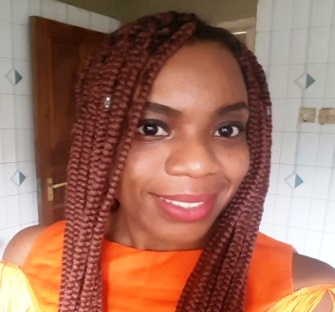 Biosketch
Bankole Molakun is currently a PhD student in the department of Neuroscience, Biomedicine and Movement sciences at the University of Verona. Prior to this, she had her bachelor's degrees in Human Biology and graduated with a first class honours in 2013 from Afe Babalola University, Nigeria where she also commenced her master's degree in Biotechnology, graduated in 2016 and began her early lecturing career as a graduate assistant. She is currently a member of the Society of Neuroscientists in Africa (SONA) as well as the Neuroscience Society of Nigeria (NSN).
Project
PhD candidate: Oluwamolakun Bankole
Supervisor: Marina Bentivoglio
Title: Neuronal "chronoconnectivity" and extracellular matrix in murine Alzheimer's disease (ChronoAD)
PhD Programme: Neuroscience, Psychology and Psychiatric Sciences
I am interested in the role of synaptic plasticity and neural circuitry alterations in central nervous system disorders and in particular in age-related neurodegenerative diseases. In my pre-doctoral investigations I have especially focused on themes related to perturbations of the dopaminergic system, including dopamine receptor regulation, and torodent models of Parkinson's disease. I currently wish to engage in novel issues related to the pathogenesis of the "synaptopathy" which characterizes Alzheimer's disease. In this context, I am planning to investigate, in murine models of this disease, the potential relationships between synaptic plasticity, extracellular matrix (considered as a key player in synaptic plasticity), and vigilance states (sleep and wakefulness). I plan to focus my studies on certain brain regions which have hitherto received little attention in Alzheimer's disease, such as the diencephalon, with an interdisciplinary approach involving behavioral characterization, molecular and cellular neurobiology.