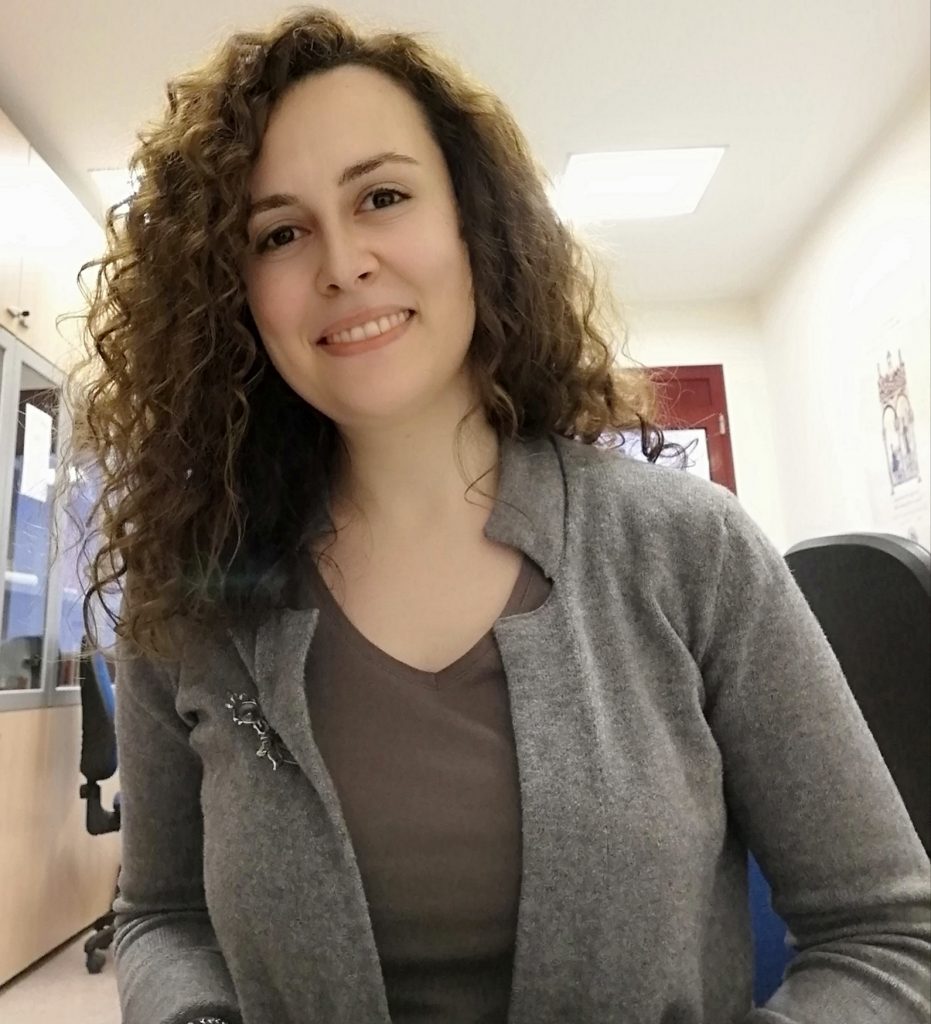 Biosketch
Hasmik Vardanyan, born in 1987, in Yerevan, Armenia, graduated from Yerevan Brusov State University of Languages and Social Sciences, Department of Italian Language. As one of the best students of the department she was given a scholarship to take a course of Italian Language and Culture at the University for Foreigners of Perugia, Italy.
In 2009 Hasmik moved to Lugano to continue her studies at the University of Italian Switzerland and got her MA in Italian Language, Literature and Culture. As a part of her Master's thesis she translated into Italian Armenian great poet Yeghishe Charents' novel ''Land of Nairi'', which was published in Italy in 2013. Later she also translated some of Charents' poems, published in Yerevan.
Returning to Armenia, she worked mainly in the field of non formal education as youth projects coordinator and instructional designer, at the same time freelancing as a translator and an editor of literary texts.
In 2018 she became one of the winners of Invite project and moved to Verona. She carries out research at the Department of Cultures and Civilizations of the University of Verona and studies Dante's reception in the Armenian poetry of the 20th century.
Project
PhD candidate: Hasmik Vardanyan
Supervisor: Paolo Pellegrini
Title: The "Armenian Dante-esque": Dante in the Armenian Poetry of the 20th Century
PhD Programme: Philology, Literature and Performance Studies
The research project aims to study the influence and the reception of Dante in the works of the modern Armenian poets.
The Armenian literature of the first decades of 20th century is characterized by national-revolutionary movements and the global political cataclysmic events, as well as by the influences of the Western literary and artistic movements. In this context the "Inferno" of Dante was read and interpreted by the Armenian poets as a reflection of the reality the Armenian people were forced to live in: wars, massacres, sufferings and death. The description of the "earthly hell" with allusion to the "Inferno" can be found in the works of Charents, Siamanto, Varujan and other poets who themselves became victims of those tragic events and also in the works of later poets, like Hovhannes Shiraz (1915-1984). In his masterpiece, the "Armenian Dante-esque", the poet tells the horrors of the Armenian genocide, challenging Dante's descriptions of hell. The research will mainly focus on the works of Yegishe Charents (1897, Kars, Russian Empire– 1937, Yerevan, Soviet Armenia), whose poems are the expression of the complexity and the tension of his time. Besides, Charents' poetry is particularly inspired by Dante. Introducing Charents' works the study will also include the works of other Armenian poets where similar influences and perception of Dante can be tracked, thus revealing the dantesque marks on the modern Armenian literature.