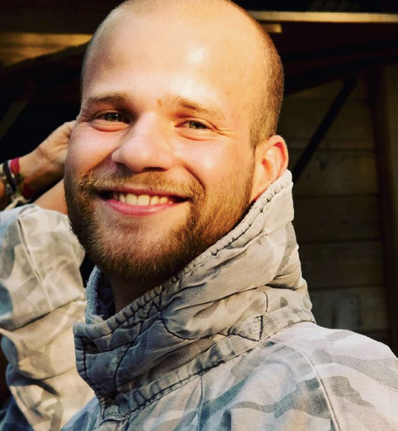 Biosketch
Bruno received his master's degree in Health Sciences from the University of Minho in 2017. His MSc work focused on the impact of chronic inflammatory responses on the biology of monocytes. Between 2017 and 2018, he was a research fellow at the University of Minho and his project was focused on the understanding of immunometabolic networks in the regulation of visceral leishmaniasis. Currently, he is a student in the PhD Course in Inflammation, Immunity and Cancer at the University of Verona under the Marie Skłodowska-Curie COFOUND program, INVITE Project, grant agreement No 754345, and he is working on a project aiming to unravel the role of neutrophils in the pathogenesis of Alzheimer's disease.
Project
PhD candidate: Bruno Miguel Dos Santos Lima
Supervisor: Gabriela Constantin
Title: Molecular mechanisms controlling neutrophil-dependent tissue damage in Alzheimer's disease.
PhD Programme: Inflammation, Immunity and Cancer
Alzheimer's disease (AD) is a chronic neurodegenerative disease mainly characterized by the presence of Amyloid-b plaques and neurofibrillary tangles of tau protein. Despite the efforts to better understand disease development, its pathophysiological mechanisms remain largely unclear and there is no cure of effective treatment in AD. Recent data from our group has shown an unexpected pivotal role for circulating neutrophils in the induction of cognitive deficit and neuropathological changes in AD models. In this project, we will characterize the molecular mechanisms controlling neutrophil-dependent neuroinflammation and tissue damage during AD pathogenesis.