---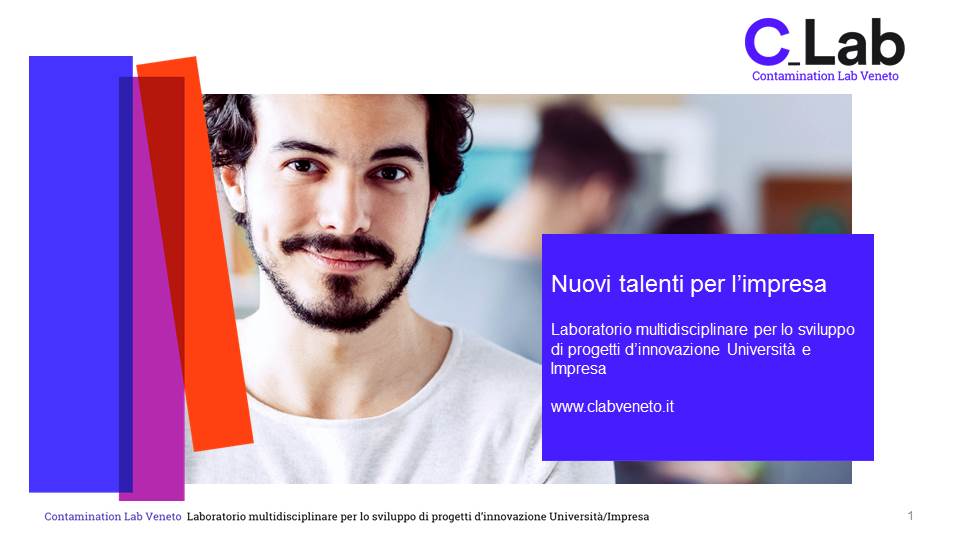 News
The universities of Verona and Padua have officially presented C_Lab Veneto, the new initiative dedicated to the contamination between industry, education and research. The project is funded by the Italian Ministry for Education, University and Research.
The C_Labs (Contamination Labs) are cross-fertilization environments promoting entrepreneurship through an inter-disciplinary and inter-sectoral training.
The initiative is addressed at students and PhD candidates of both universities. It offers an additional training opportunity to develop and convert their ideas into business. C_Lab Veneto take adventage of a wide supporting network: the Veneto FabLabs, the local incubators and accelerators, many business mentors and innovation experts, and the technology transfer offices of the two universities.
C_Lab Veneto is a new additional opportunity also for the INVITE PhD students, who wish to further enhance the INVITE training  on intellectual proprerty rights, exploitation of research results and innovation, as well as the coaching, counselling and vocational guidance.
Another reason to apply for an INVITE PhD fellowship!