---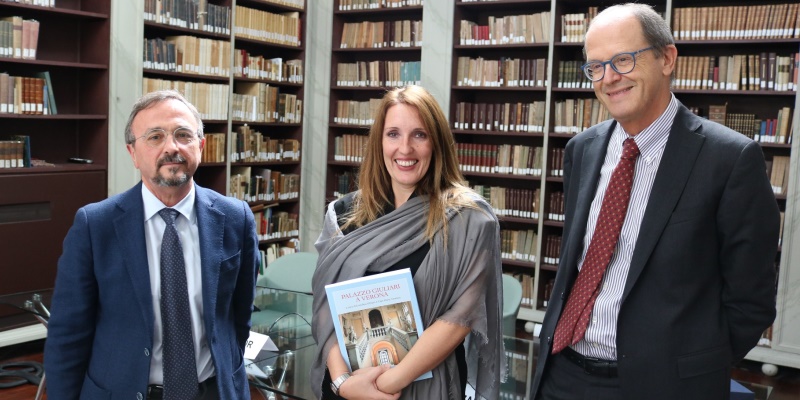 News
Last Friday the University of Verona and the Regione del Veneto presented the project INVITE to the press. The rector Prof. Nicola Sartor, the delegate to research Prof. Mario Pezzotti and the councillor for education of the Region of Veneto Ms Elena Donazzan participated to the press conference.
INVITE is funded by the European Union within the Horizon 2020 research and innovation programme under the Marie Skłodowska-Curie Action Cofund. It is an investment of more than 2 millions of euro. Besides the EU grant of more than 1 million euros, INVITE is co-financed by the University of Verona and the Regione of Veneto, who are strongly committed to this project.
The expected impact for the Veneto region has been stressed. INVITE will contribute to the implementation and improvement of the Smart Specialisation Strategy of the Regione del Veneto. It will enhance the inter-sectoral dialogue between academia, business and public authorities and the innovation level of the area. Prof Pezzotti especially stressed the link between research and industry.
INVITE is expected to make Veneto a more attractive destination area for all researchers and to counter the phenomenon of brain drain affecting Italy.
Finally, INVITE aims at improving the doctoral training in the Venetian universities. Indeed, INVITE is one the few  Italian projects dedicated to PhD students selected for funding in the 2016 Cofund call.
Below a video of the press conference (in Italian).