---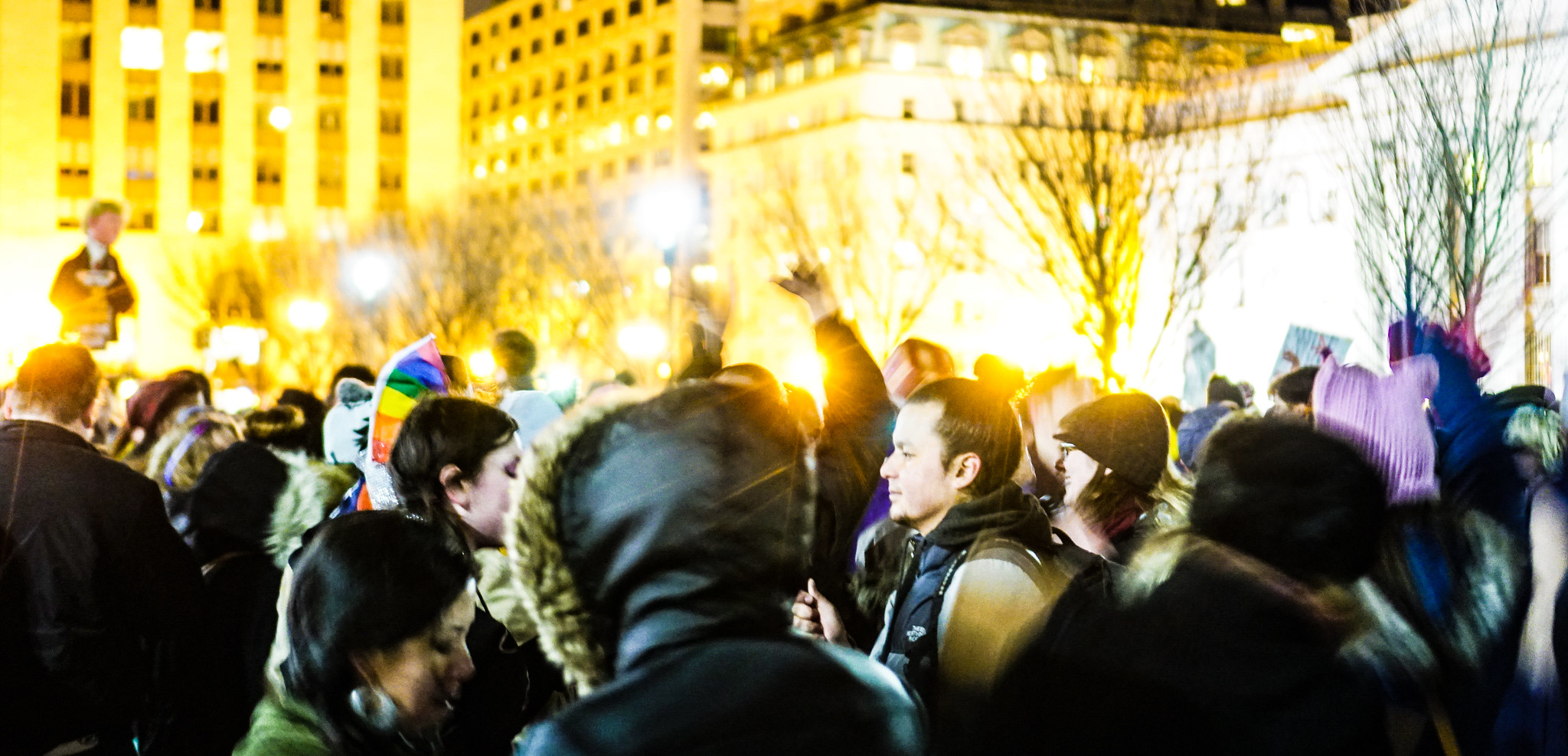 News
The inclusion of diversity in research is a key concern for PhD students of the Doctoral School of Arts and Humanities.
Within philosophy, for example, theories on how to account for the differences within our societies are increasingly present in national and international curricula, as well as increasingly urgent in order to rethink the philosophical canon and to face the challenges posed by a society in constant transformation.
But theoretical and methodological issues concerning diversity are investing other disciplines as well. Psychology and pedagogy focus on contexts whose composition in terms of gender, sexual orientation, ethnicity, ability, and social class is becoming extremely varied, thereby requiring more inclusive frameworks of analysis. History and literature, on their part, are confronted with diversity when it comes to analyse the colonial past and its legacies, or the growing literary production in the "global south". Social and political sciences are not exempted from this questioning either, since they are committed to investigate – and counter – forms of discrimination and inequality deeply rooted in politics and society.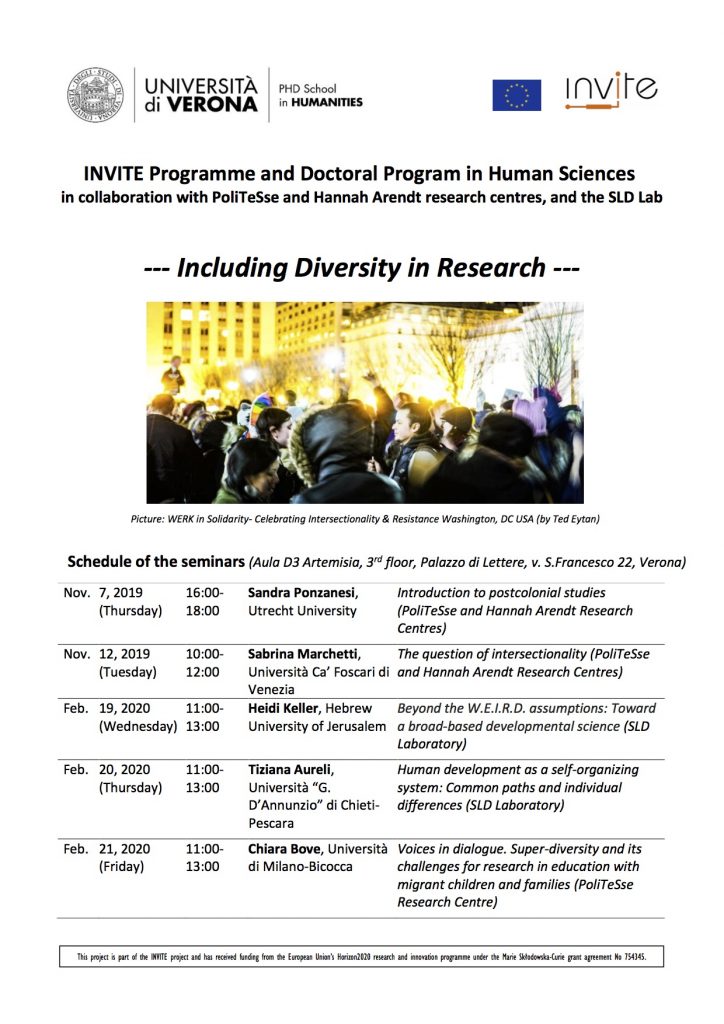 For all these reasons, the Doctoral School of Arts and Humanities, together with the INVITE project and the research centres PoliTeSse, Hannah Arendt, CRED – Education and Didactics and the SLD-Lab of Research on Social & Language Development at the University of Verona, has organized a series of five seminars for PhD students belonging both to the School and to the INVITE project, as well as for the teams and members of the research centres involved, where questions connected to diversity in research are addressed.
The schedule of the seminars, taking place at theUniversity of Verona from November 2019 to February 2020 with the participation of speakers from many universities across Europe, is the following:
*** CANCELED DUE TO THE LUFTHANSA STRIKE ***
Nov. 7, 2019 (Thursday) 16:00-18:00
Sandra Ponzanesi, Utrecht University
Introduction to postcolonial studies
(organised by PoliTeSse and Hannah Arendt Research Centres)
Nov. 12, 2019 (Tuesday) 10:00-12:00
Sabrina Marchetti, Ca' Foscari University of Venezia
The question of intersectionality
(organised by PoliTeSse and Hannah Arendt Research Centres)
Feb. 19, 2020 (Wednesday) 11:00- 13:00
Heidi Keller, Hebrew University of Jerusalem
Beyond the W.E.I.R.D. assumptions: Toward a broad-based developmental science
(organised by SLD Laboratory)
Feb. 20, 2020 (Thursday) 11:00-13:00
Tiziana Aureli, "G. D'Annunzio" University of Chieti- Pescara
Human development as a self-organizing system: Common paths and individual differences
(organised by SLD Laboratory)
Feb. 21, 2020 (Friday) 11:00-13:00
Chiara Bove, University of Milano-Bicocca
Voices in dialogue. Super-diversity and its challenges for research in education with migrant children and families
(organised by PoliTeSse Research Centre)