---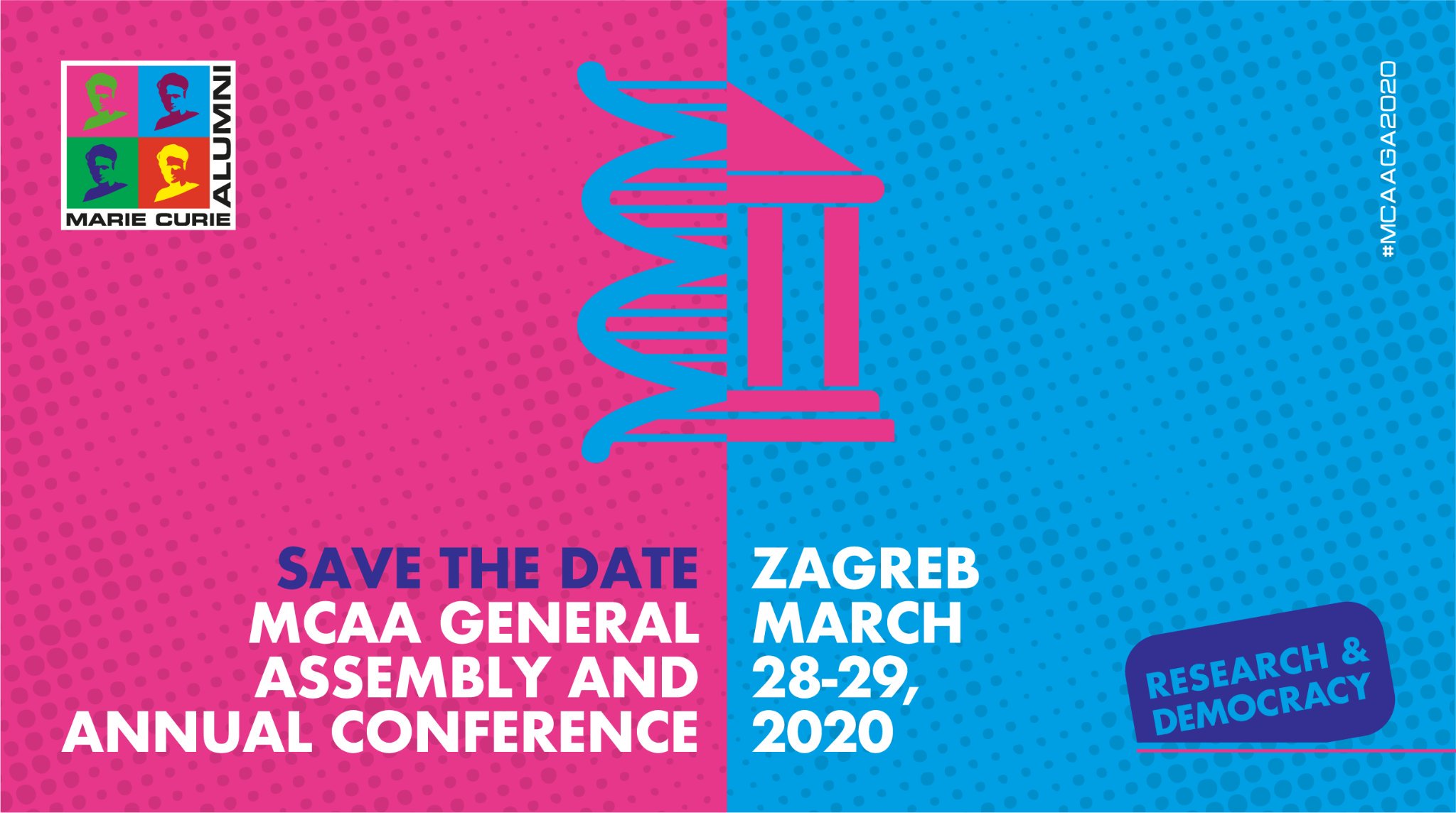 News
The Marie Curie Alumni Association organises its 7th General Assembly and Annual Conference in Zagreb (Croatia) on 28 and 29 March 2020.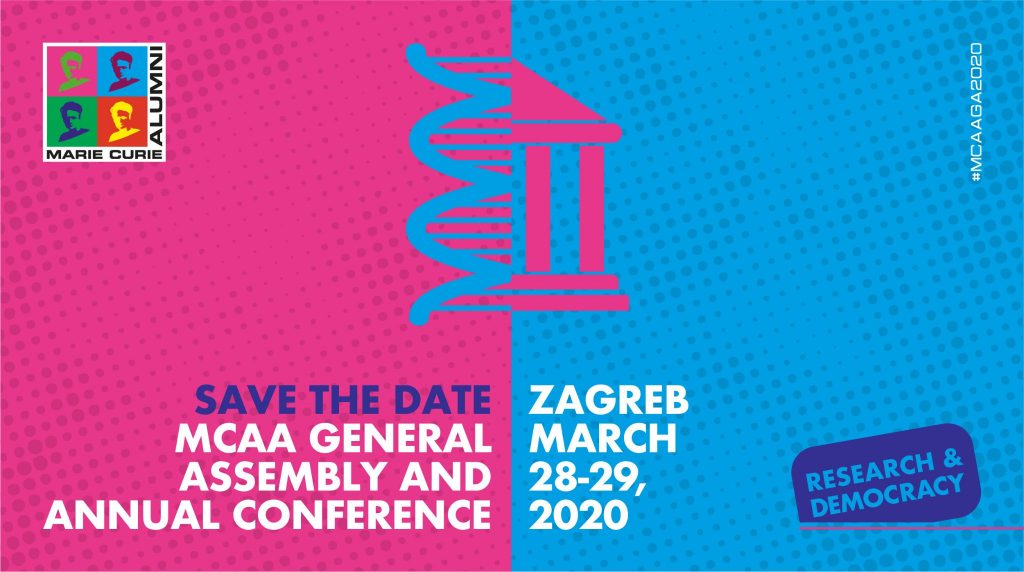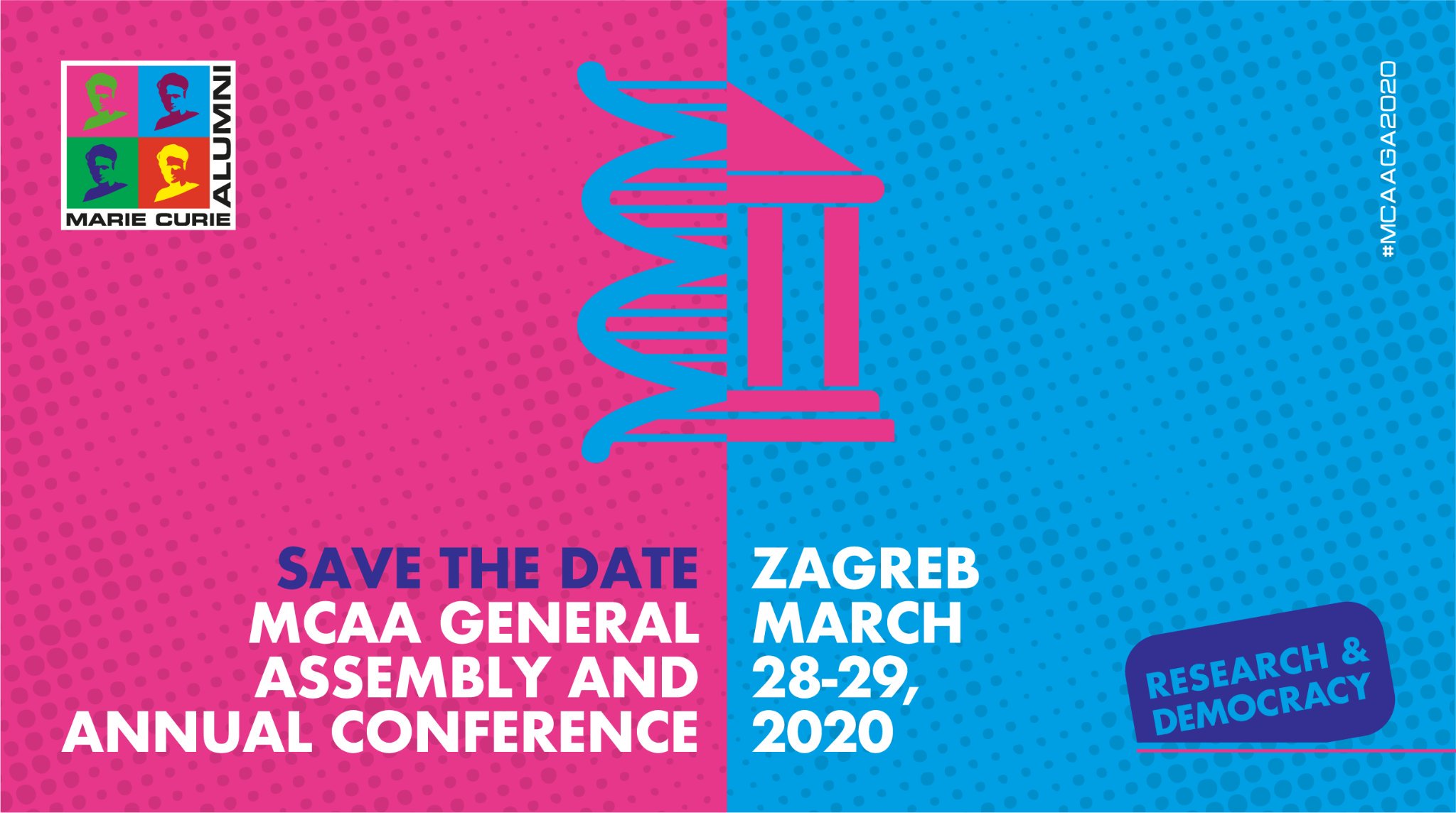 The event is dedicated to Research and democracy. The programme and the list of invited speakers will be soon available on the MCAA Annual Conference website.
Registrations are already open.
The registration is free for all MCAA Member. MCAA membership is open and free of charges for any past or present Marie Curie researcher. Here you can find more information on how to become a MCAA member.
Up to 15 January 2020 early-bird registration prices apply to non-members:
students (including PhD candidates) pay 50 € instead of 60 €;
researchers (up to 7 years after their PhD) pay 80 € instead of 100 €;
all other people (industry, commercial, senior academic, general public) pay 150 € instead of 200 €.