---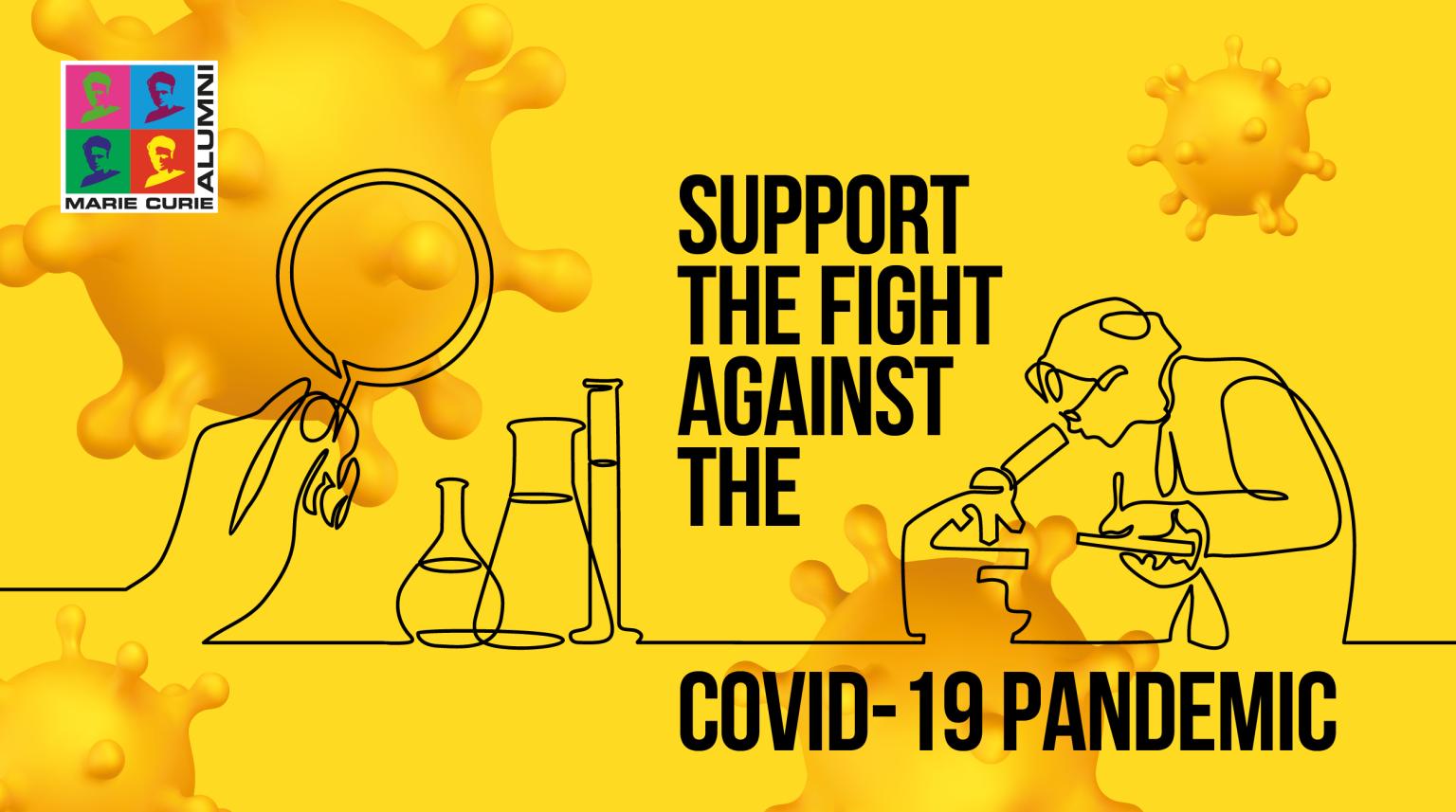 News
What can past and ongoing Marie Curie fellows do against the COVID-19 outbreak? How can they contribute with their results and achievements to face up the challenges posed by this pandemic?
Looking for solutions against COVID-19
The Marie Curie Alumni Association (MCAA) is trying to reach out to past and ongoing Marie Curie projects and fellows that could support the fight against the COVID-19 pandemic.
The challenges we are various and on the different time scale and intervention level. In short-term, we all need to find solutions for the health emergency. In longer prospective, we have to enhance our resilience and prepare us to the profound impacts on our society and economy.
So, the call is open to all (ex) Marie Curie fellows of any type of Marie Curie Action (ITN, COFUND, Individual Fellowship, RISE) and in any scientific field.
MCAA aims at accelerating the exploitation and adoption of research results and provide policy and decisions makers with suggestions and recommendations coming from Marie Curie fellows.
How to participate
To give your contribution, please contact the MCAA as soon as possible through its mailbox EAC-MARIE-SKLODOWSKA-CURIE-ACTIONS@ec.europa.eu with the following information:
Contact details
Current affiliation
MSCA project reference (acronym or number)
Brief text including:

Relevance of your research and results, specifying the contribution to either one or both levels mentioned above
The specific fields/areas of impact
List of relevant (potential) results, specifying their readiness for deployment: immediately (level 1) or in medium term (level 2)
For further details, visit the webpage of the Marie Curie Alumni Association (MCAA).