---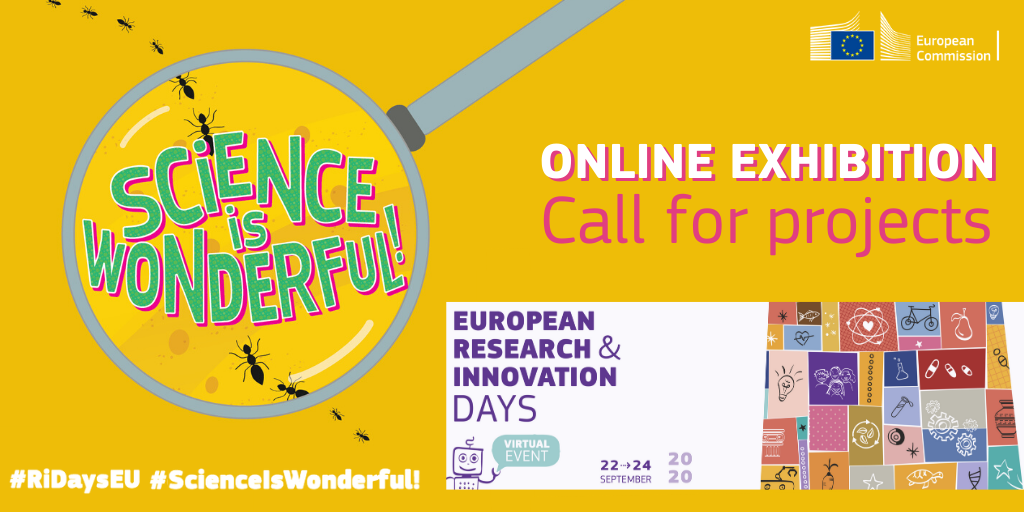 News
"Science is Wonderful!" is a EU initiative to bring the world of science, research and innovation to the public. This year the event will be held online from 22 to 24 September 2020.
Covid-19, Green deal and Horizon Europe missions
The 2020 edition will highlight the projects funded under the Marie Sklodowska-Curie Actions of Horizon 2020 to combat the COVID-19 crisis and its aftermath, as well as the priorities that are at the core of both European and Global recovery efforts.
The event will take place within the framework of the European Research and Innovation Days, which will bring together policy makers, researchers, entrepreneurs and citizens to discuss the future of research and innovation in Europe and beyond.
The virtual event will show, through a series of interactive digital activities, how EU-funded projects and researchers working in all disciplines are developing concrete solutions to tackle the Covid-19 outbreak and its consequences.
The initiative will also present projects that address the political priorities at the heart of the recovery, in particular the European Green Deal and the Horizon Europe missions.
Apply now with your project
All MSCA fellows are encouraged to take part in this exciting opportunity.
If your project and your results are relevant for the COVID-19 topics related to the Covid-19 outbreak, the European Commission Green Deal or the Horizon Europes missions, apply now!
Applications for participation in the event must be submitted by July 6, 2020. Applicants will be informed by e-mail before 15 July 2020 whether their application has been successful.