---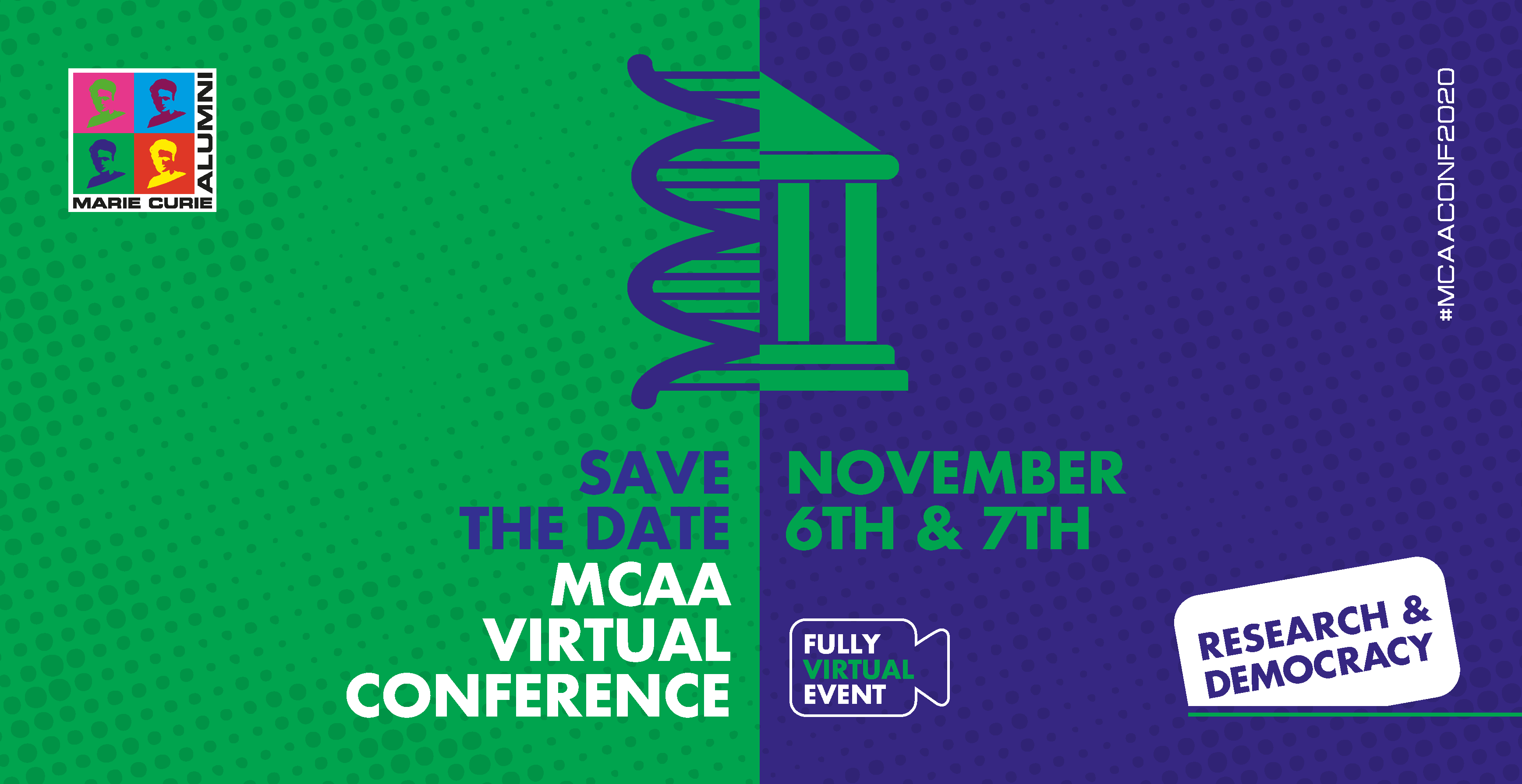 News
The Marie Curie Alumni Association is preparing its first virtual conference on Research & Democracy on 6 and 7 November 2020.
During the two-day event, completely online, speakers will discuss about democracy and technology and the role of MSC fellows as citizens and researchers.
Even though we live in a world brought closer together by the digital revolution, we face growing tensions that tear nations apart.
The agenda and registration from will be soon available on the MCAA website and promoted on its social networks (Facebook, Twitter and LinkedIn).
So, save the dates: 6 and 7 November 2020, MCAA Virtual conference on research and democracy.