---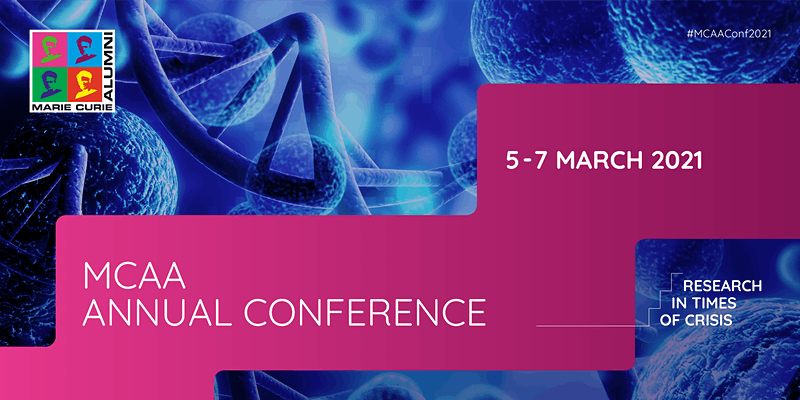 News
The Marie Curie Alumni Association (MCAA) organises its annual conference on 5-7 March 2021. This year's edition is titled "Research in times of crisis".
2020 was one of the most difficult years in the recent past. Nonetheless, MCAA sees also positive aspects: people have continued working even in hard and risky situations, we have helped our relatives, friends and neighbours. This is why we can say: Crises bring people together.
As for research, we can celebrate the fastest path to the production of a vaccine ever, a stronger cooperation among labs around the world, and the affirmation of the open access principles in academia.
The annual conference is the occasion to reflect on the impact of the Covid-19 outbreak on society and on research.
Registration to the conference is already open.
The conference is free for MCAA Learning Subscribers, MCAA Members pay a fee of 15 – 20 €, and external attendees pay a ticket of 25 – 50 €.
Early Bird Registration Deadline is on Monday 15 February 2021, while Regular Registration ends on Monday 1 March 2021.