---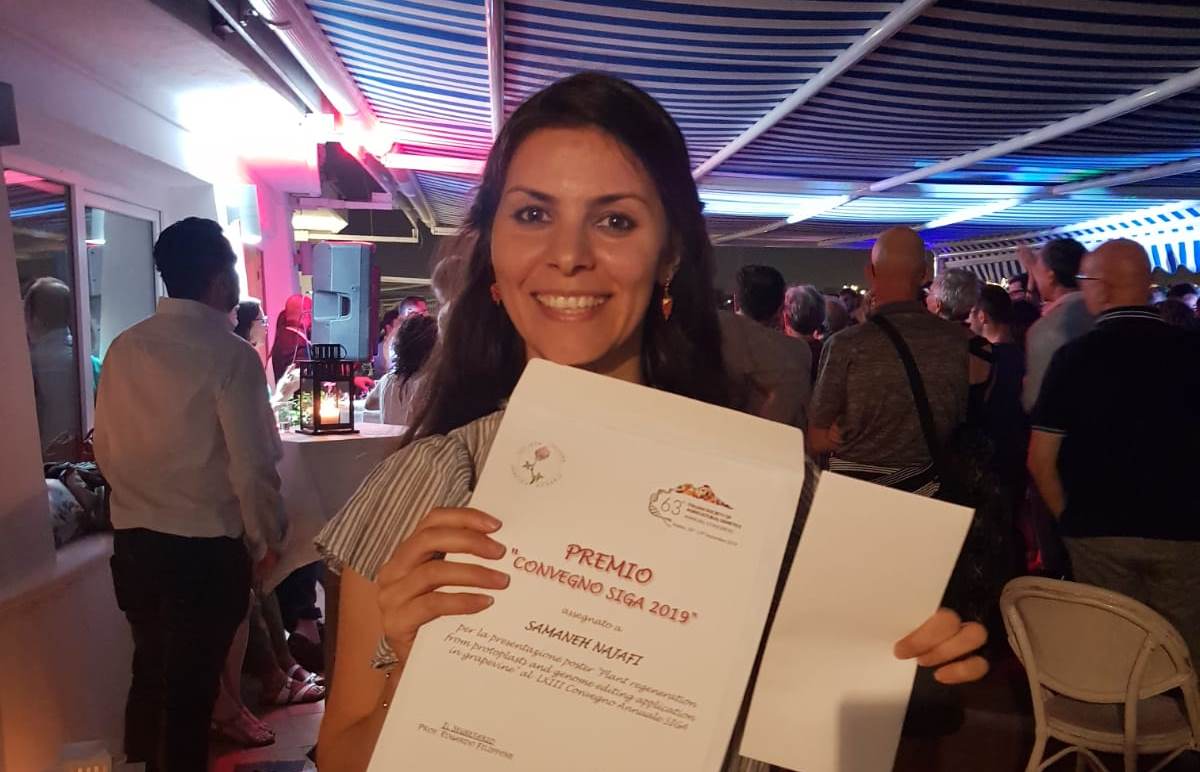 INVITE Blog / News
The INVITE project started one year ago and it is beginning to bear fruit.
Samaneh Najafi, the INVITE PhD student in biotechnology, was awarded the Best poster prize during the 63rd SIGA Annual Congress "Science and innovation for sustainable agriculture intensification: the contribution of plant genetics and breeding", taking place in Naples on 10-13 September 2019.
Samaneh Najafi proposed a plant protective technology against climate change addressing protoplasts as gene editing tools. She is currently working on grapevine plant to improve its characters by gene editing in more natural and safe way.
The methodology she is developing has a promising impact on wine industry, a sector which plays a pivotal role in Italy and whole Europe under many aspects: economically, socially, and culturally. Not to mention climate change, which is one of the biggest challenges we will have to face.
Congratulations to Samaneh!
Samaneh Najafi with her poster

Samaneh Najafi with the Best Poster award