---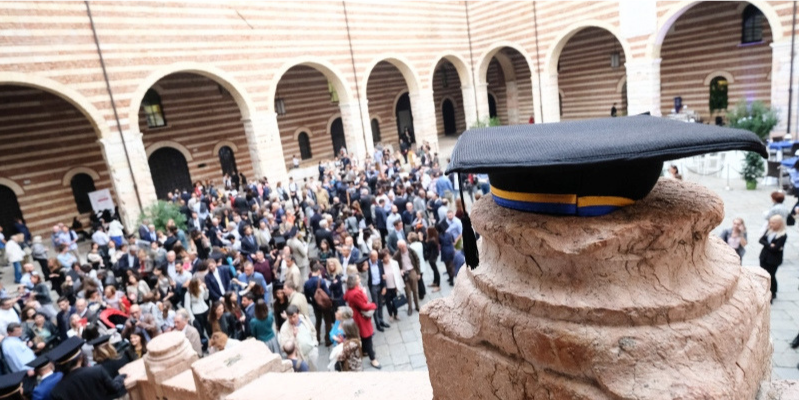 News
The University of Verona has published the call for applications for the 36th cycle of the Doctoral programme (2020 to 2023). Totally 129 positions are available, thereof 114 with a fellowship.
Who can apply?
The call is open to applicants of any age and nationality with a Laurea Specialistica / Magistrale or a Laurea (of the old system before the Reform no. 509/1999) issued by an Italian University, or an equivalent-level foreign degree.
Candidates with a foreign Master's degree (e.g. MSc or MA) that would grant them access to PhD programmes in the country where the degree was conferred are entitled to apply. Professional degrees (e.g. Master in Business Administration – MBA, Bachelor of Medicine and Bachelor of Surgery – MBBS) do not grant access to the PhD programmes.
How the PhD programmes work
The 36th cycle of PhD programmes officially begins on 1st October 2020. PhD programmes last three years, except for the PhD Programme in Economics and Management, whose duration is four years.
All PhD programmes end with the defence of the doctoral thesis, which must take place by May of the solar year after the conclusion of the PhD programme.
How to apply
The application must be submitted online using the ESSE3 system by Friday 3rd of July 2020 at noon (Central Europe Time).
At the same date and time, the application with all annexes must be sent by email to phd.selection@ateneo.univr.it.
Further information
The call is available on the website of the University of Verona. It includes all eligibility conditions as well as the admission procedures and the detailed programme of the PhD programmes.
Further information about the admission to the PhD Programmes is also available on the website of the University of Verona.
Remark: Many people ask for information about future INVITE Calls for application. The project INVITE had just  one call for applications, which closed on 16th April 2018. No further INVITE Call for applications are scheduled. However, you can apply for a PhD fellowships within the standard call for admission to PhD programme.