---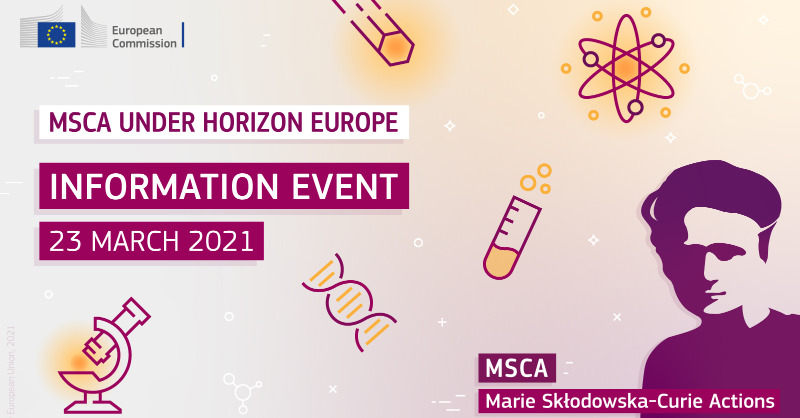 News
On 23 March 2021 the DG EAC presented the new Marie Skłodowska-Curie Actions (MSCA) in Horizon Europe. The first appointment is on 18 May, when the first calls for the Marie Sklodowska-Curie Actions should be launched.
Objectives and structure do not change
As already anticipated, objectives and structure of the programme won't change.
The MSCA will continue supporting the scientific excellence of the European Research Area through the mobility and the training of staff involved in research at any level, across countries, sectors, and research fields.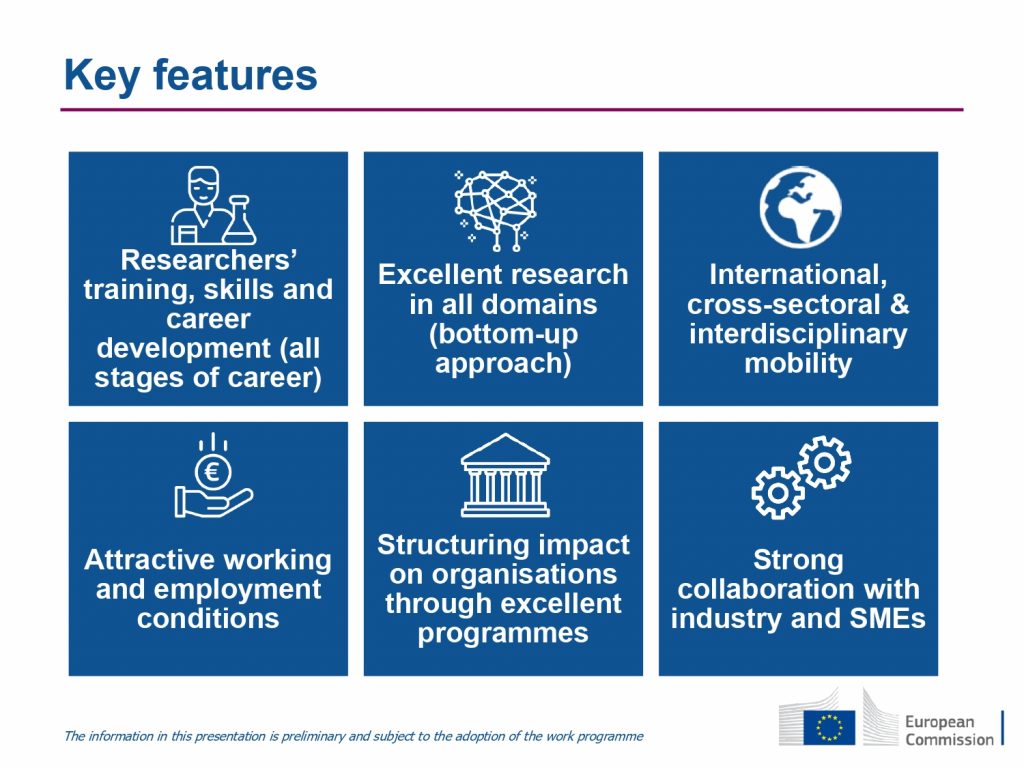 To do that, MSCA includes five types of actions:
(Links redirect to the specific presentations of the DG EAC on 18 May 2021)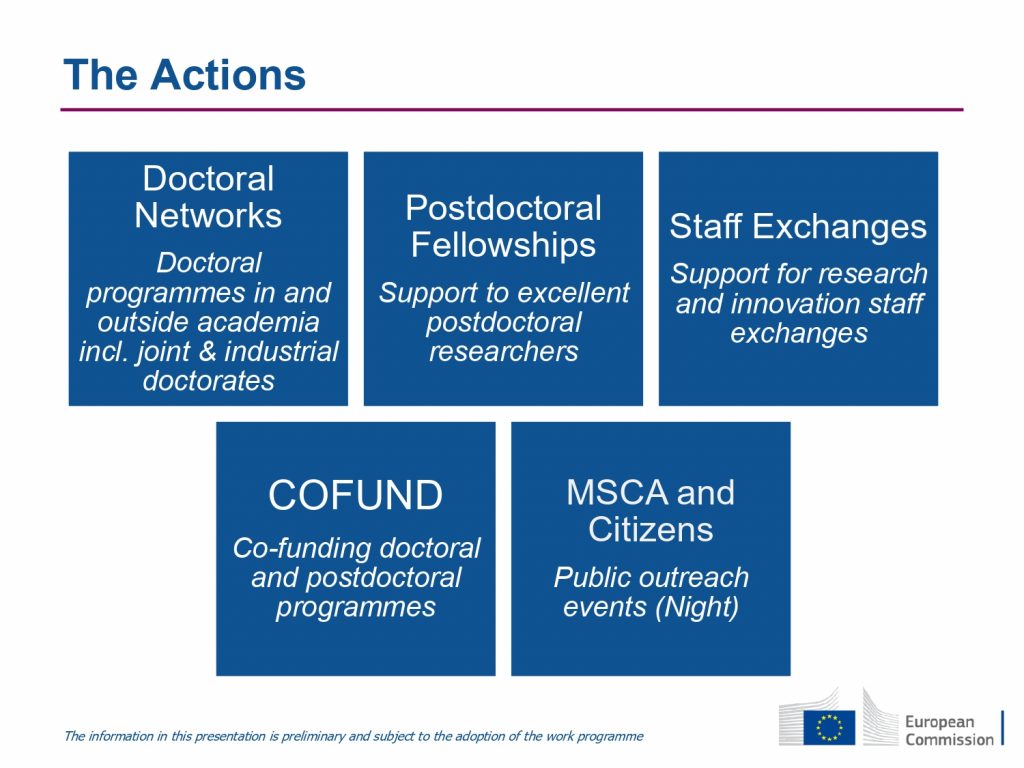 The Marie Skłodowska-Curie Actions will have a budget of EUR 24.9 billion throughout the entire duration of Horizon Europe (2021-2027). The funding lines are open to all research areas with a bottom-up approach.
Some new restrictions to applications
There are some changes in the new MSCA. The main concern of the European Commission is to reduce the number of applications to increase the success rate and guarantee the quality of the evaluation process. For this purpose, two main measures are going to be introduced 
First of all, the Commission will limit resubmissions. Applicants can not resubmit their proposals the following year if they fail to get a score of 70/100 for their postdoctoral fellowship applications, or 80/100 for the doctoral network grants.
As concerns post-doctoral fellowships, only candidates with a PhD can submit a proposal. In addition, the Commission has introduced a limit to "seniority" in research: only candidates with maximum 8 years of experience in research will be eligible. This eligibility window is extended if the applicant has had a career break or has worked outside research in the first 8 years after their doctorate.
A more inclusive MSCA
The Commission will introduce a long-term leave allowance for all MSCA fellows who must suspend their fellowship for a longer period, e.g. for maternity, paternity, parental, sick or special leave.
Furthermore, there is a new support for the specific needs of MSCA fellows with disabilities (which was a pilot initiative in the last years of Horizon 2020).
In addition, the family allowance will be recognised to the fellow even if their family status change during the fellowship.  Even the definition of 'family' is now broader to include more LGBTI couples.
What's next
The first calls are expected to be opened on 18 May. Here below is the full calendar for the next two years.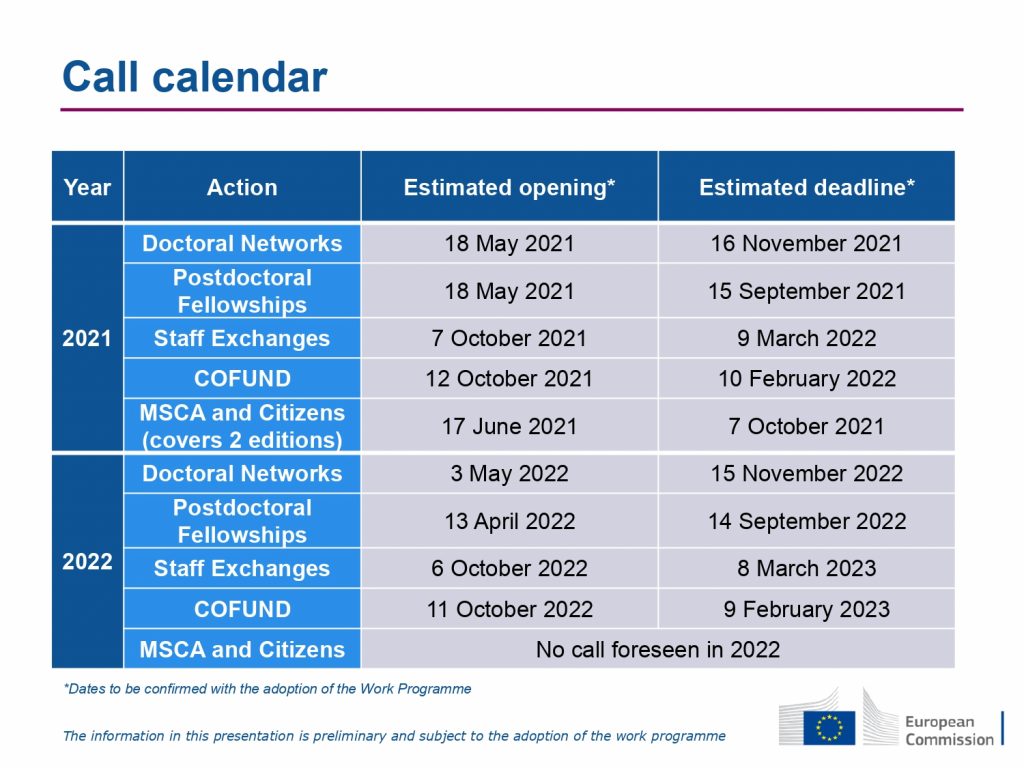 We will start with Postdoctoral fellowships (deadline on 15 September) and Doctoral networks (deadline on 16 November). The guide for applicants and application template should be available by 18 May, when the calls open.
Are you ready?